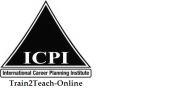 Train2Teach-Online
Presents
Guide to a career as International Online Teacher or Trainer
Do you want to carve out an international career in the age of internet?
Are you passionate about teaching or training? Perhaps you are already doing that with your students or prospects sitting in a classroom. Now secure your future with a recession-proof profession presenting exciting income growth prospects. Yes with the awesome power of internet we will help you to reach out to the world without even stepping out of your room! Yes virtually through your PC or laptop!!
Here's a short, simple, practical, hands-on, instructor-lead, face-to-face training program done live with 2-way audio-video interactivity in your browser on an easy and user friendly internet platform which will transform your present ability and experience in teaching or training into an online expertise! See an E-teaching Video: http://tinyurl.com/y9l6u88
In 50 hours we will train, mentor, test & certify you as an e-teacherwith the capability to teach or train "Anyone", "Anywhere", "Anytime"! Just imagine, armed with this skill you could launch yourself as an international online trainer or e-teacher or instructor or tutor or educator or counsellor or coach or mentor or anything you fancy!!
Whatever may be your goal, we present a highly lucrative, flexible and recession-proof perfect second career option that allows you to work from home side by side with the present job and set your own working hours! Here's your "Guide to a career as International Online Teacher or Trainer" - A step-by-step approach to building your career online in the age of internet!!
Click to download PDF of "Guide to a career as International Online Teacher or Trainer"
For any other information Click here to send us email or visit www.train2teach-online.com